When starting the application, the Home screen will be displayed after the splash screen.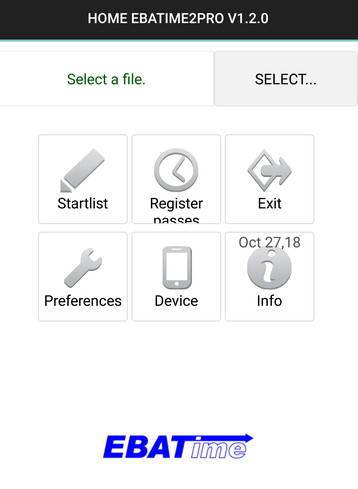 When the character is too small (big), adjust the font size according to the model you use.
Tap the Preference icon to open the screen and change the BasicFontSize.
When setting is completed, please push the Save button.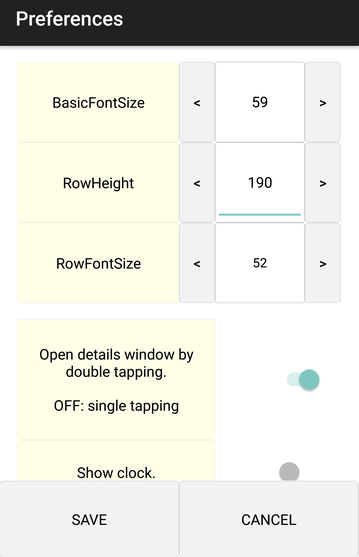 Next select the file to use.
When you press the Select... button on the home screen, it will move to the Select a file screen.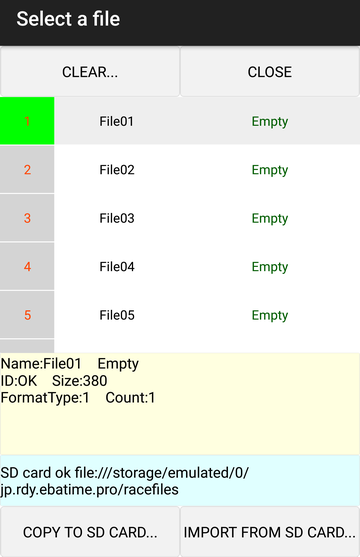 When the height of the line is too low and it is difficult to see the characters, adjust the RowHight on the Preferences screen.

From the list of files, tap the file you want to select.(Tap the white part of the line)

After confirmation, return to the home screen, you are ready.